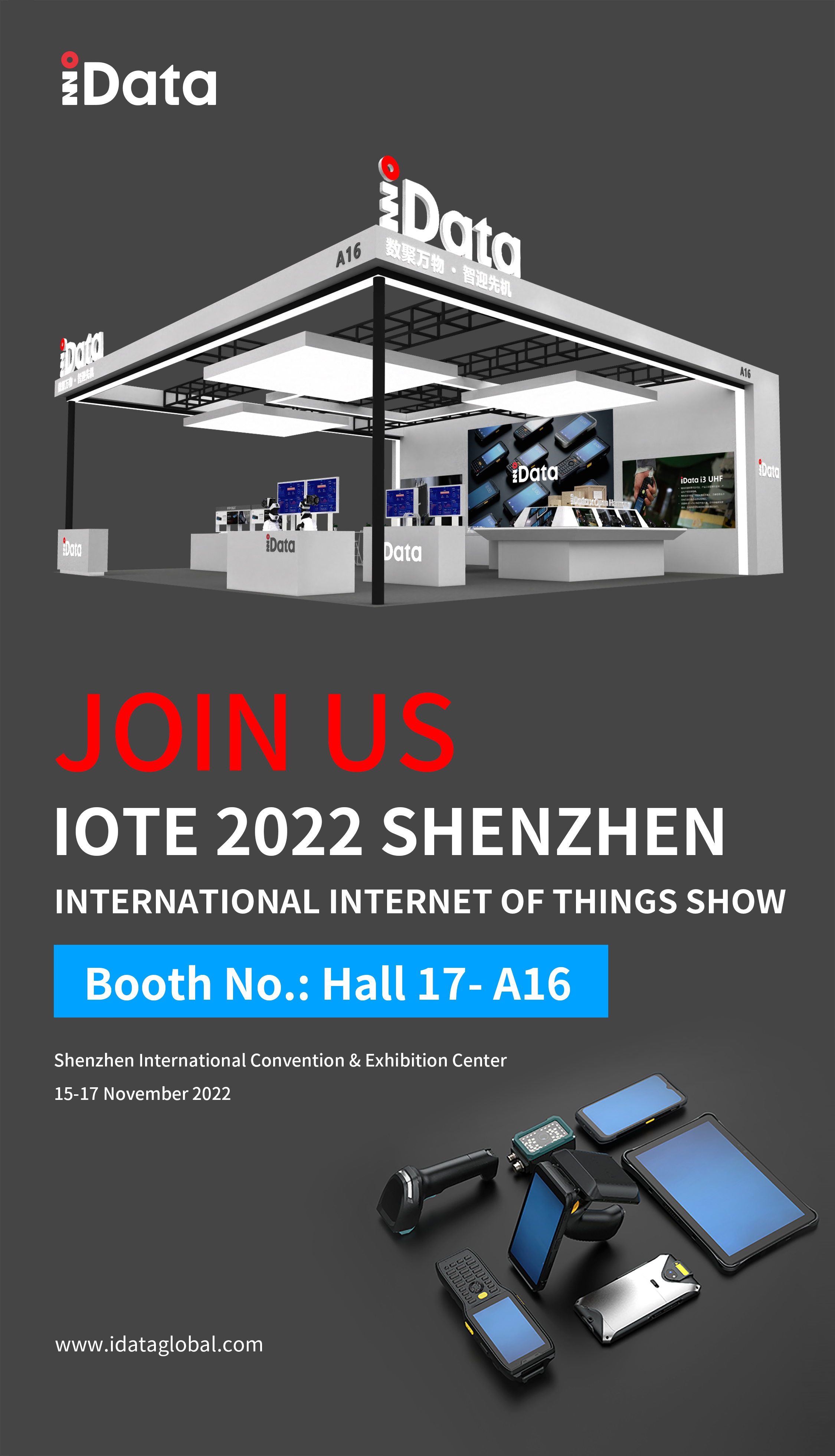 The IOTE SHENZHEN 2022 (International Internet of Things Exhibition) will take place on November 15-17 2022 in SHENZHEN. iData will be attending this annual event and present the latest product innovation and solutions to all visitors.
iData, as one of AIDC service providers, will take on the burden of continuous development in both equipment innovation and customized solutions to better serve our clients all over the world. We look forward to seeing you in IOTE 2022.
The IOTE Internet of Things exhibition was founded by IOT Media in June 2009. It has been successfully held for 16 seasons so far. It is a professional Internet of Things exhibition. The scale of the exhibition has grown by more than 20% every year and is still expanding constantly. It is one of the most prestigious and influential IoT exhibitions in China, and it has also become the vane of the development of the domestic IoT industry.

About iData
iData
is a leading IoT device manufacturer of smart hardware innovations.
iData products has been sold to over 100 countries and regions,covering more than 100 market segments.iData provides excellent data collection digitization experience for 2 millions workers in all kinds of industries. We serve our customers with considerate value-added services.